Welcome to the 2017 Mother's Day gift guide. I put this compilation together to help you, "MOM", to be able to find a little something that is just for you. You work so hard, so effortlessly to make sure everyone has everything they need and want. You take care of everyone in your life oh so beautifully that I just wanted to give you permission to take a moment in time to find something you want and can enjoy. So this Mother's Day gift guide is not a really a guide of gift for you to get for your mom, rather a guide of gifts you can give to yourself this Mother's Day.
I hope you enjoy a fabulous Mother's Day and find something that can truly help you feel great at momming!

This black tank features the saying "A woman who does the work of many in leggings, a messy bun, high heels & lipstick; is fueled from kisses & wine; loved." Hand screen printed in Arizona. The Domestic Engineer is a loose fit racerback tank and will feel as good as your baby's first "I wub you mommy!" Available in sizes S-2XL.
Treat yourself this mother's day with fair trade, ethically sourced clothing! Love Justly is a discount fashion site where every purchase makes a difference! By providing discounts on fair trade, ethically sourced, and social mission companies it becomes affordable to buy from businesses changing the world. Sometimes the hurdle to buying ethical fashion is the price. Love Justly helps eliminate that while introducing people to amazing companies. Everything we own is touched by someone and it's important to stop and think about our purchases and how the people behind that product may be treated. Cheap fashion often comes at a cost, but Love Justly is the one spot where a discount doesn't mean someone sacrificed. Everything on the site is always on sale and everything is always ethically sourced.
Shield Sisters Initiative is a sisterhood of women embracing passion and truth. Our products remind mompreneurs of their strength in our "Do it Afraid" office supplies and mugs and of their handy little interns with our baby onesies!
NappieSack is an organizational insert which turns any handbag into a diaper bag! There are times when it simply isn't possible to carry two bags around, and style can not be compromised.  Welcome Nappiesack – the perfect solution.  Nappiesack stylishly streamlines both your and your baby's essentials and could slip snuggly into most medium to large bags. It even comes with a wipeable changing pad!

The Nappiesack organization system can be used long after the baby's arrival. Both the exterior and interior have plenty of pockets, able to fit anything from baby powder to lip-liner. Do something for yourself this Mother's Day buy a bag you love and is practical!
Hilarious game of conversation starters for moms. Perfect for play dates and game night with mommy friends. Save 15% and free shipping with coupon code: confess15
This book might not be for you. If you are not willing to open the door (even just a little) to the unseen, but surely felt… this book might not be for you. But if you are a dreamer, come in. If you are, or long to be a light chaser, free-thinker, or heavy hearted relief-seeker, please, do come in. This is real life. So, how can you wake up? Combining coaching insights with a little poetic inspiration, this book is a small but mighty collection of fresh and fierce love notes.
It's a bird. It's plane. IT'S SUPERMOM!! Remind that special Mom in your life that she is a SUPERHERO everytime she reaches for her favorite funny coffee mug.
Health Coaching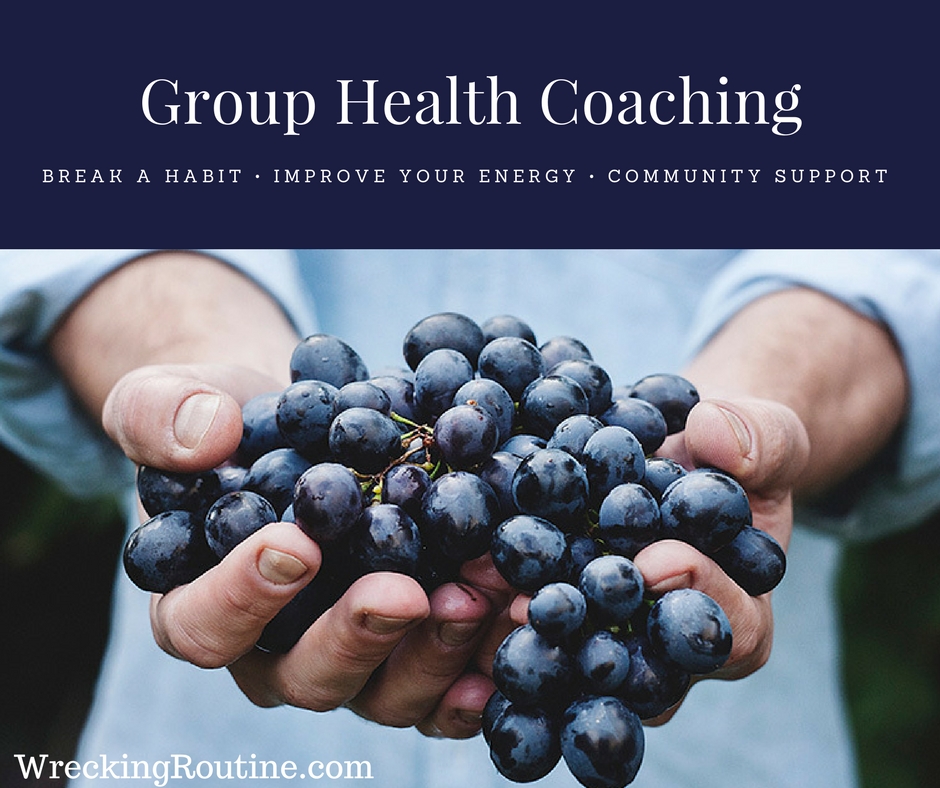 We are all trying to make or break a health habit, improve our energy, or lose a little weight. A Health Coach is the exact right person to help you get there. You have an expert right at your fingertips to instruct you on the best strategies, guide you on how to make changes, and lift you up when there are setbacks. A Health Coach gives you actionable steps, unwavering support, and mandatory accountability, so you are never left feeling lost, helpless, or like a failure. When you have others around you working through similar struggles, concerns, and setbacks, it lets you know that you are not alone in your health journey. This can be infinitely powerful in realizing that everyone has to work on their health in some way and you are not alone. Additionally, Group Health Coaching provides that community support, encouragement, and motivation that I love so much. It gives you an instant group to want to do your best for.
The subscription box for supermoms (and the rest of us too). Everything you need to take some "Mom Time" hand-picked and delivered to your door.
You hit the ground running at 5am and are nonstop until bedtime. You feed your family, do laundry, work, clean, shop, chauffeur, pay bills, attend recital, make science projects out of styrofoam and toothpicks, and more (SO.MUCH.MORE!).
You are Supermom! But even Supermoms need TLC…And no, we don't mean zoning out to The Learning Channel!! 
Enter: Mom Time Delivered—A subscription box for busy moms everywhere. Give yourself or the Supermom in your life the gift of monthly hand-picked goodies to help truly take care of the mind, body and whole Mama.
Mom Time Delivered gives you back your "me" time…One box at a time!
Art parties, classes, or events are a great way to relieve stress…and being a mom can be STRESSFUL! This Mother's Day, give mom the gift of creativity by gifting her with an art class like Dream FREE Art! Dream FREE Art will bring art activities to your location. Best of all, experience is not required to have a fun and unique crafting experience!
Mom Life Planner
This planner is going to be a great mix of daily, weekly, and monthly planning. It includes things like cash flow and budgeting, meal planning, and business project planing. It is the perfect resource to have for all of your planning in home and biz. It will provide the balance you need to make all the pieces of your life work in harmony. Click here to sign up for the waiting list to be the first to hear about the Mom Life Planner when it is ready!
 So, did you find a great gift for yourself? Which one did you like and order? Please share in the comments!
SaveSave
SaveSave